Welcome Aboard
You are now officially part of AffYogi's awesome team.
Hi,
Let's start your money-making journey by monetizing your traffic through our paid and organic methods in every affiliate niche from Health, Nutra, Dating, Sweepstakes, Digital Products, Insurance & beyond!
---
Please download our exclusive Affiliate Masterclass eBook.
Become An Affiliate Marketer in 7 Days
In this masterclass eBook, you'll learn everything about Affiliate Marketing.
Within the next 7 days I will make you a pro Affiliate Marketer covering all possible topics.
---
In the meantime, why don't you check out our website and take a look at our amazing sections?
Need a few tips or help setting up
your first campaign?
AffYogi's blog gives you comprehensive information on affiliate marketing. Read the posts regularly, if you want to be a pro in affiliate marketing.
AffYogi's Forum will give you every information, tricks, pro tips, secret methods, eBooks, done-for-you landing pages, creatives, etc. Join the fastest-growing Forum in the affiliate space.
Be a part of our Affiliate Team and become a pro Affiliate Marketer.
Thank you once again for being part of AffYogi's family, and we will make sure to get you successful in your affiliate marketing journey with us!
Thanks!

The AffYogi Team
---
Day 1 – Masterclass
If you have any interest in 'Making Money Online & you have done lots of searches over the internet about this, you must be receiving these types of emails or ads:
"Make Money Online with Zero Experiences in just 3 Steps."
"Let money flow into your account even when you're sleeping!"
"Here is the done-for-you money-making system. The easiest system on this planet!"
You might be thinking, "Exactly! I have seen so many ads like these."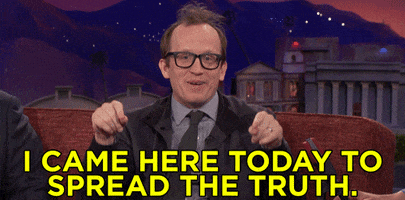 I think you must have good common sense to understand that some things in life are too good to be true, just like a Hollywood movie. The 'larger-than-life events' or 'overnight successes' used to happen only in the movies of Jim Carrey & James McAvoy.
Let me tell you that 'Make Money Online' has been a billion-dollar industry for the last 10-20 years. I'm not going to say that everyone is a fraudster or every offer is a scam. But most such marketing ads are indeed misleading and deceitful.
A lot of marketers used to show a fairy dream of getting-rich-quick & play with your emotions. Every day hundreds of people fall into these traps, and it isn't their biggest mistake. After all, don't we wish for the same?
Such advertisements make you think that making money online is so attainable without any effort. Who doesn't want effortless results?
I can't deny the fact that many people have got success with such schemes. But luck can't favor you every time.
Somebody can lift you to the top of the mountain. But what if you fall? You won't be able to rise again.
But if you have climbed the mountain with your effort, even if you would fall 100 times. You will still have the courage & confidence to climb the 101st time. The knowledge & experience won't let you fail ever. And you will become UNSTOPPABLE!
The online millionaires you are impressed with by seeing their 100s thousands of dollars every week are not rookies. It took years of hard work, determination & patience to reach this level.
I used to say this quote to my students, "Affiliate Marketing is a real business, not a lottery system!"
I think you must agree with this quote, or you wouldn't be in this Masterclass, right? Well, I can guarantee you that joining this Masterclass will be one of the best decisions of your life.
List of Top 3 Myths & their Reality-check
You must have heard, "First learn then earn!" So, pull up your sleeves & let's start learning. We are going to learn how to take the best piece from this billion-dollar cake. But before that, let's burst the bubble of some myths.
1) It's so easy like bread & butter.
Well, it is not until you have Harry Potter's magic wand!
As I already said, affiliate marketing is a real business. You shouldn't expect to build the entire Palace or Empire in one night.
If you know any 'honest' entrepreneur or someone who has a profitable online business, ask them how long it took for them. I can bet their answers will be like these –
It takes years

It takes hard work & so on.
So, if you want to make a wealthy & quality life for yourself, be serious about this business model. You will have to prepare yourself for the hard work, success & some challenges as well.
2) Wow! What a Get Rich Quick scheme!
One night Steve & Christina, with some friends, visited a casino to try their luck with their first salary. At first, they made a few bucks, then decided to make it bigger.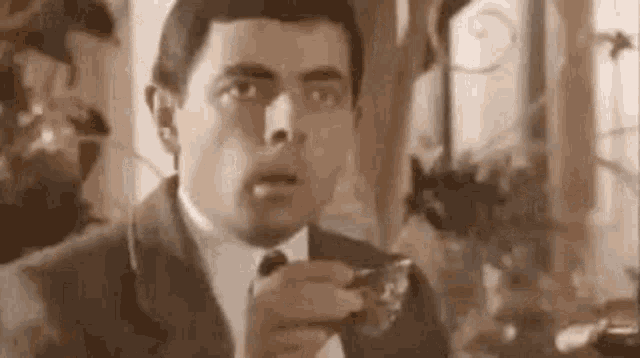 They bet hundreds of dollars & converted them into thousands of dollars. They got to know that it's going to be their best weekend night.
They played the whole night & bet more & more. But they came out of the casino at 4 am with their empty pockets & wallets.
This is the 'Get Rich Quick scheme!
There are so many scammers out there, waiting for the people like you. They have a quick-money system or an overnight success program. But it works for them, not for you. They use your money to get rich, but how will you be?
I thought it would be better to wake you up from this 'nightmare'. It's good to perform smart work or to use technology with smart strategies. But still, real success demands planning, efforts, determination & patience.
3) Just set it once & earn passive income for a lifetime!
For the next few seconds, please close your eyes & imagine this:
You're lying on a sandy beach, sipping your favorite drink, looking at the flows of water waves. And your phone is getting notifications of thousands of dollars crediting in your bank account every hour.
You're doing nothing, just enjoying your life. So cool! Isn't it?
"Hey, wake up!"
Imagining something like this is good for the law of attraction. But this law is not enough; you will have to put real efforts too. Passive income might be your ultimate goal, but it takes a few years.
Yes, you will enjoy life like this. But first, you will have to work with full passion. In a couple of years, you can set AI or autoresponder tools, and you can build a team of best-skilled persons.
And they will work even if you're enjoying a holiday. But you can't rely on them completely forever. This online world is dynamic; thus, your work may be less, but you will have to do some work.
Let's step into Affiliate Marketing!
You might have introduced these terms in this business-like 'affiliates', 'web traffic', 'conversion', 'sales page' & sort of. Do you know what they mean?
Let's take a few of them & try to understand them so that the basic concept of affiliate marketing can be clear.
Affiliate Marketing
An old but trendy online business model where product sellers generate quick sales without putting too much effort & marketing budget.
The product creators or sellers don't promote their products by themselves, but they offer affiliates like you to do it. In return, they share their profits (as an affiliate commission) with you for each sale, lead or conversion.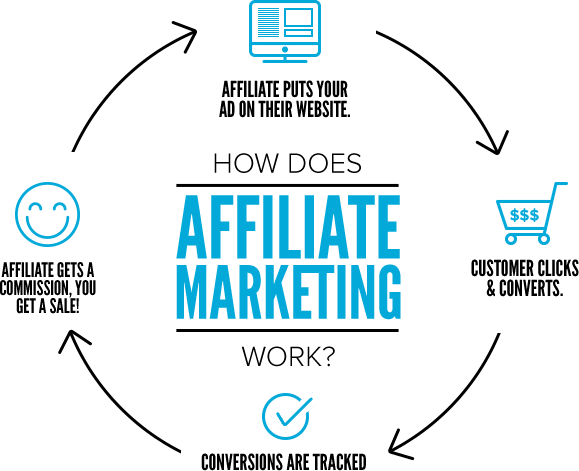 You just need to join their affiliate program or network & promote products through your blogs, social media, email lists or paid ads. The actual goal is to convert an online visitor into a paying customer.
What is a Niche?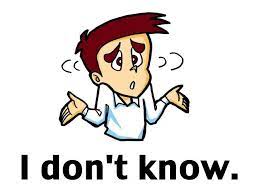 Everybody will ask you to focus on a niche. But what is it actually?
A niche is a small & specialized section of the entire industry. You can also call it a 'targeted category'.
The competition is increasing day by day in every field. And being an expert in one thing is much better than being an average in many things. If you try to sell everyone, you will get no one!
"Okay, I got it! But how can I select the best profitable niche?"
Well, we will discuss this in detail later. But till then you think & analyze:
What products do you use daily?
In which fields are you most interested?
What can you do with full passion even if you don't get paid?
Then make a few searches on Google or Bing – what are the most trending or demanding things these days?
You might find your answer after solving these simple queries. Don't worry at all, if you can't! We will find it together in our upcoming Masterclasses.
Till then, stay blessed, stay happy!
"Many people who get into affiliate marketing do so with the same mindset: making money first, and thinking of their audience second (if they think of them at all!). That's a recipe for disaster—or at least lousy results."