As the coronavirus, hits the nation, the life of everyone changed totally. In the U.S, almost 9.8 million people work remotely before the pandemic. But today around 70 million people are working as Work from Home. While doing work from other places then you must require the best VPN services for security. 
Coronavirus has forced people to work from isolated areas where they feel protected from the virus. Also, secure their families from coronavirus. To continue work, people start signing work from coffee shops, homes, and other unprotected networks. Through VPN (Virtual Private Network), you can work online with safety and security. 
Virtual Private Network establishes a secure and protected connection between you and the internet you are using. All data traffic is routed through an encrypted virtual tunnel with the help of a VPN. VPN disguises your IP address to make sure your location is invisible for everyone to keep secure your data from external threats. 
In this article, we are discussing the top 7 best VPN services. They all provide excellent services but have differences. Along with this, you will also get a short guide that helps you to narrow down your options and selection of VPN services. 
Top 7 best VPN Services
Make sure you go through the entire article to know the best VPN services and choose the best suited for you. Let us begin: 
1. NordVPN Review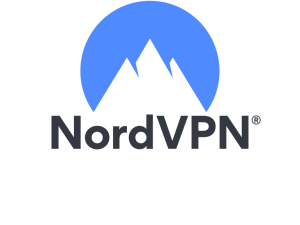 NordVPN company situated in Panama. In Panama, there are no mandatory data retention laws and no legal obligations to gather your data. Panama does not participate in the five eyes or fourteen eyes alliances. 
The NordVPN is known for its consistent performance, strong bearing for privacy, and aggressive security features. They do not track, collect, or share any of your private data with others. 
The PriceWaterhouseCoopers AG was invited for auditing. PriceWaterhouseCoopers AG is one of the big four auditing firms. They audit NordVPN and verify what they are saying is the truth. 
Even NordVPN provides offers like double VPN, and an advanced VPN security feature. They route the traffic through two VPN servers instead of one and also perform encryption of your data twice. 
If in case your connection drops for even a second, you can use the kill switch. This Kill Switch will cut off all the internet traffic on your device by ensuring that none of your information will get exposed online. Wanting NordVPN services for business purposes, then they provide you a dedicated account manager for your assistance. 
You can manage user accounts, control permissions, and gateways through your control panel. Along with this, you can supervise the user activity, monitor server load, create custom teams, and add new users from your control panel. 
Now, here we are discussing the pros and cons of NordVPN. 
Pros:-
NordVPN is a trusted brand
It has thousands of servers across the World.
They provide a Single Sign-on feature
NordVPN provide strong security for your data
It is applicable to all devices with fast speeds
NordVPN accepts cryptocurrencies and cash. 
Cons:-
If using an open VPN, then your connection is not user-friendly.
Now let us have an overview of NordVPN. 
Costing: NordVPN will cost $11.95/month and if you are taking one year plan then it will cost $4.92/month. Whereas a two-year plan will cost $3.71/month. 
Servers: You get access to more than 5,500 servers across the World. 
Refund Policy: If NordVPN is not working efficiently for you then you can refund it and get your money back within 30 Days. 
Support System: NordVPN is 24/7 available for your service. 
So, this is the first service review of NordVPN from the top 7 best VPN services. Stay tuned to know other VPN services and find yourself the difference. 
2. ExpressVPN Review 

ExpressVPN is best suitable for those who are working as a sole proprietor, freelancer, or contract basis. They only focus on consumers because they do not have a product strictly designed for businesses. 
ExpressVPN application is compatible with almost every device. Even have applications for nontraditional platforms like Linux, Kindle Fire, Chromebook, Barnes, and the Noble Nook. 
As they are consumer-focused, their applications are user-friendly, simple to maintain, and easy to set up. They make consumers their priority in every situation. That is why it is considered the best-in-class and consumer-favourite company. With ExpressVPN, you do not have to build an in-house IT support team to maintain the smoothness of the system. 
They provide features that you expect from a top-rated VPN provider such as standard encryption and security features. Along with this, you will get valuable features such as spilt tunnelling and DNS servers. 
ExpressVPN has no logging policy as it is based in the British Virgin Islands. In the British Virgin Islands, there is no mandated government surveillance and no laws on data retention. 
Now, let us understand ExpressVPN pros and cons. 
Pros:-
ExpressVPN is a consumer-focused company
It is easy to use as well as user-friendly
You can avail of this application on any device and platform.
ExpressVPN provides top-rated security and encryption. 
It has a strong reputation. 
Cons:-
They do not provide any VPN for businesses
ExpressVPN is more expensive than its competitors. 
Here we have understood about ExpressVPN. Now, let us have an overlook of ExpressVPN to make it more clear. 
Costing: ExpressVPN will offer three plans to select. 
1 Month plan: This plan will cost you $12.95/ month. 
6 Month Plan: This plan will cost you $9.99/month. 
15 Month Plan: This plan will cost you $6.67/month, and it is the most popular plan for express VPN. 
Servers: ExpressVPN provides you with more than 3,000 servers across the World. 
Refund Policy: ExpressVPN offers you a 30-day money-back guarantee from the date of purchase. 
Support System: ExpressVPN will be able to support you 24/7 through live chat. Feel free to contact them and clear the query. 
Are you a freelancer, or a solo business person then ExpressVPN is the best product for your work? But wait, further, we are discussing five more best VPN services. So, continue reading. 
3. Perimeter 81 Review 

The Perimeter 81 is unique because of its Cloud VPN architecture. It is based on an Israeli business VPN service. Perimeter 81 is best for businesses as it protects your business from unwanted problems.
It is great for users on multiple devices, and they do not need any external legacy hardware or tool. Their automatic Wi-Fi security and DNS Filtering system protect your data from activating VPN protection whenever employees connect to unknown or non-trusted networks.    
Perimeter 81 will encrypt your inbound and outbound traffic and routed through dedicated private servers that conceal your company's actual IP address with IP Mask. Therefore, they also secure your business from data breaches, lawsuits due to negligence, and many other things. 
They provide you data in which you monitor your network activity, and even you can audit resource access and bandwidth consumption. They also detect network anomalies remotely at any time. This thing plays an important role as many organization works on the policy of "Bring your own device" in place. 
The only problem with Perimeter 81 is its access points. Perimeter 81 has only 700 public servers in 36 countries. But if we see their competitors, they have doubled the amount in countries to provide the best experience. 
Here are some Pros and Cons of Perimeter 81. 
Pros:- 
They provide secured access to managed and unmanaged devices. 
Perimeter 81 is a user-friendly and easy-to-use VPN.
Good for remote businesses
It will get auto-integrated will all cloud providers. 
Cons:-
Now, let us have a look over some features of Perimeter 81. 
Pricing: Perimeter 81 will offer you $8/month for an annual subscription and $10/month for a monthly subscription.
Servers: They have more than 700 servers. 
Refund Policy: Perimeter 81 is giving a 30-day money-back guarantee. 
Support System: Have queries, then feel free to connect with Perimeter 81 customer care as they are available 24/7 to help you out. 
Perimeter 81 is best for small business teams to run their business smoothly. Stay connected, as this is not the end of the article. You will get to know about four more best VPN services. 
4. TunnelBear Review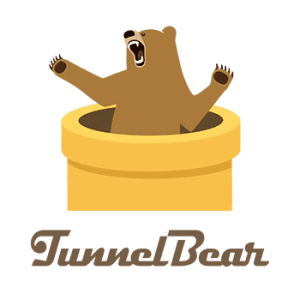 TunnelBear is designed for beginners. They are a Canadian-based business, and TunnelBear is a member of the five eyes, nine eyes, and fourteen eyes alliances. 
As a member of five eyes, nine eyes, and fourteen eyes alliances, your data might be forced to share with Government. It is the subject of intelligence agreements. However, TunnelBear states that they have a no-logging policy until you read their privacy policy. 
They allow you to delete your personal information. But there are circumstances in which TunnelBear itself is unable to delete your data. However, TunnelBear tries its best to build a good relationship with customers. 
This personal data involves your email id, Twitter id, paid user designation, operational data, personal data, and financial data. If it is not a serious concern for your organization then TunnelBear is one of the great options for startup businesses. 
TunnelBear will provide you with standard features such as AES 256-bit encryption, tunnelling, hashing, and many more. They help beginners to get started with a VPN by taking reasonable prices. They provide very transparent services by sharing the information of security audits every year through the website. 
Now let us see the TunnelBear pros and cons.  
Pros:-
Specially designed for beginners
Mostly transparent about their services
You will get the services of TunnelBear at a low cost with a free plan option. 
This is only built for individuals and teams. 
Cons:- 
As mentioned in policies, they may share your data with Government, if required.
TunnelBear does not provide phone or customer support for queries. 
Now have a look over some features of TunnelBear. 
Costing: TunnelBear will cost you $9.99/month for a 1-month subscription. If you are going for a 1-year subscription. Then TunnelBear will cost you $4.99/month and $4.17/month for a 2-year subscription. 
Servers: They have only 20 ongoing servers. 
Re-Fund Policy: TunnelBear will give you a 30-day money-back guarantee policy. 
Support System: Through TunnelBear, you will get 24/7 email ticket support. 
Here we understand about TunnelBear, which is good for beginners and small-scale business owners.
5. VyprVPN Review

VyprVPN calls its services the "most powerful VPN", as their key focus in a few areas such as speed, anti-censorship, and privacy. It is owned by Golden Frog GmbH. Even they offer more than 200,000 IP addresses and more than 700 servers across 70 different locations globally. 
Through ISP bandwidth throttling, they resolve speed-related issues and make sure to provide speeds close to 100% of their original speeds. Although, VyprVPN relies on AES 256-bit encryption and provides the user with unlimited switching between servers and protocols without restrictions. 
They also provide features such as a kill switch, public Wi-Fi protection, and DNS protection. VyprVPN offers Chameleon, which is a proprietary technology. In this, VyprVPN scrambles your metadata so that it is not recognizable through deep packet inspection, and it is fast and lightweight. 
VyprVPN has gone through miles to fight censorship and maintain speeds by surpassing the restrictions from the government, corporations, and ISP's. They established their own data centres to lower the risk of any data breach. 
Before moving to the main features and their costing, let us first understand the pros and cons of VyprVPN.    
Pros:- 
They have self-owned servers at more than 70 locations. 
It provides unlimited high-speed bandwidth
They do not have any activity and usages logs
VyprVPN gives fast customer support
They offer Chameleon protocol. 
Cons: –
In specific regions (EU) customer faces poor speeds
They have fewer servers than their competitors. 
Now, let us look at some features points and VyprVPN pricing.
Costing- If you are selecting one month plan then you pay $12.95/month. For the 1-year subscription, you need to pay $3.75/month, and for the 2-year subscription, you need to pay $2.50/month. 
Servers: They have more than 700 servers at 70+ locations. 
Refund Policy: VyprVPN offers you a 30-day money-back guarantee from the date of purchase.
Support: They provide the best support system with 24/7 response. 
From this point, we are left with only two more best VPN service providers. Till now, we discuss NordVPN, ExpressVPN, Perimeter 81, TunnelBear, and VyprVPN. 
6. Surfshark Review 

Surfshark ranked 4 out of 357 VPN services, according to VPNMentor.com. It is an award-winning VPN service that offers incredible value for the price. Their headquarters are situated in the British Virgin Islands. 
They provide users 256-bit encryption, double VPN, an automatic kill switch, and a no-log policy. Surfshark does not gather your usage or connection data but they store your email id, password, and billing information. In case you are not comfortable with sharing this information then use cryptocurrencies such as Bitcoin. 
Surfshark provides unlimited connections, which is good for every type of business. You do not require an additional license, just set up your VPN, pay for the service, and you are all set to work. 
They also provide Adblock VPN that restricts the advertisements and malware, attempts of counters phishing. Whereas, it boosts your browsing speed. Along with this, they offer premium features such as private DNS on every server, camouflage mode to mask activity from your ISP, and many more. 
Now, let us have look at Surfshark's Pros and Cons. 
Pros: 
Customers will get the best value for the price
They provide unlimited connections per device
Surfshark has build-in ad-blocker
They provide private DNS, double VPN, and no logging system
It provides highly engaged customer support
Cons:-
Surfshark moderately reduces the speeds in specific regions. 
Let's have a look at some features and pricing of Surfshark.
Costing: Surfshark is available with three plans. One is for a monthly subscription i.e $11.95/month, the second is for a one-year subscription i.e $5.99/month and you can opt for a two-year subscription i.e $1.99/month. 
Servers: They will provide you with more than 1,700 servers across the globe.
Refund Policy: Surfshark gives you 30-day money-back guarantee policy from the date of purchase.
Support system: They will support you 24/7 through live chat and email tickets.
Here's come the last best VPN service. 
7. Mullvad Review

Mullvad has gone to extreme lengths to protect your privacy. They believe privacy is a universal right for everyone. Mullvad is one of the top Sweden-based companies. They have generated a unique code for your username as they don't require an email address or even a password from their customers. 
They have the option to send cash in the mail to pay for your account for the customers. In other words, Mullvad is least interested to know about you as they don't want to peek into your privacy. They only store your account number, counts, paid time remaining, and the numbers of connections that are used by you. This information will disappear once you log off from Mullvad. 
They have only 315 servers that offer connections in 38 countries. The speed varies from location to location. As if you are from Europe, North America then the speed is good, and if you are from Australia and Asia then the speed is much slower. 
Now we are going to discuss Mullvad's Pros and Cons
Pros: 
They are privacy-focused
Mullvad is user-friendly and simple to use. 
It is supported by WireGuard
They don't have any affiliates or resellers. 
Cons:- 
Customers may face slow speed at certain locations. 
They don't have password protection. 
Let us look at some other features of Mullvad.
Costing: You will get Mullvad service at $5.50/month. 
Servers: They have more than 315 servers. 
Refund policy:  Mullvad gives you 30-day money-back guarantee. 
Support System: You can get a solution through email support only.
So, these are the 7 best VPN services available. As I already mentioned above, now I am sharing what are the things I look to find the best VPN service. So, continue reading till the end.
What to consider while finding the best VPN service?
Before looking for the best VPN service, you must first identify your needs. Then think about what do you want your VPN will do for you. 
There are many other features that you should keep in mind while searching for the best VPN services. Let's consider some other features. 
1. Speed and Reliability
If you have to share large files or streaming video consistently then you want to select a VPN service that provides unlimited connections, bandwidth, high download, and upload speeds. 
Yes, while selecting the best VPN for your business then Speed and Reliability play an important role. Here are some factors that you control and that your service provider controls. 
Factors that you control are:- 
Enhancing Wi-Fi stability
A wired connection is always faster and highly recommended to use
Upgrading internet connection speeds or VPN
Select a VPN service provider which has more servers and newer to your desired location. 
Factors your service provider controls are:- 
Increasing number of servers
Server load
VPN protocol and international bandwidth restrictions. 
Peering relationships with networks. 
To test your VPN speed you need two things those are testing method and baseline for tests. Here we are sharing more reliable speed tests you can verify your VPN speeds. 
Speedof.me
Speedtest.net
Fast.com
Speedtest.xfinity.com
To run a speed test use the same connection, first with VPN and then without. Get an average speed by running a speed test twice and perform this test using the same VPN server or location where you plan to use their service. 
2. Security and Privacy
While selecting a VPN you need to consider some important security and privacy requirements. Security requirements you consider:
Handshake Encryption
Authentication
Clphers
Encryption Strength
Privacy requirements: 
Activity logs
Connection logs
You should stick with log-free VPN services that do not track your activity. Hence, this is important to maintain your privacy. 
3. Compatible Devices
You need to verify your device for the compatible before signing up for the VPN services. In case, use iPhone but want to use services on your computer when you want to verify the VPN services to find compatibility with your devices. 
4. Connections 
The availability of connections tends to differ from service to service. Some providers offer one connection and some offer many connections. So, choose wisely according to your requirements for VPN services. 
Once you find the availability for connection for your business then you want to verify the availability of countries and the availability of servers with your VPN service provider during your free trial. 
Conclusion
In this article, we have discussed about top 7 best VPN services those are: 
NordVPN
ExpressVPN
Perimeter 81
TunnelBear
VyprVPN
SurfShark
Mullvad
If you are an entrepreneur, a freelancer, or a business person then you require the best VPN service, and provider. That will reduce your stress level and enhance your business security while keeping your remote team connected and working safely. 
While selecting the best VPN service for your business, you first evaluate your needs for speed, security, privacy, compatible devices, and many things to run your business smoothly every time. 
Now, people prefer to work remotely rather than working at offices, and this number will increase. So, use the VPN service accordingly to monitor your business and privacy.